Great cooking is a combination one's culture with a personal touch. At its best, it is an act of giving and sharing done with love. Cooking is ideally experienced in a group and while the meal is prepared, stories are shared, bonds are created and people come together. Our vision is to replicate the magic of the Arab family kitchen and to bring people together to taste amazing food, the richness of the local culture and the unique personality of each of our "chefs".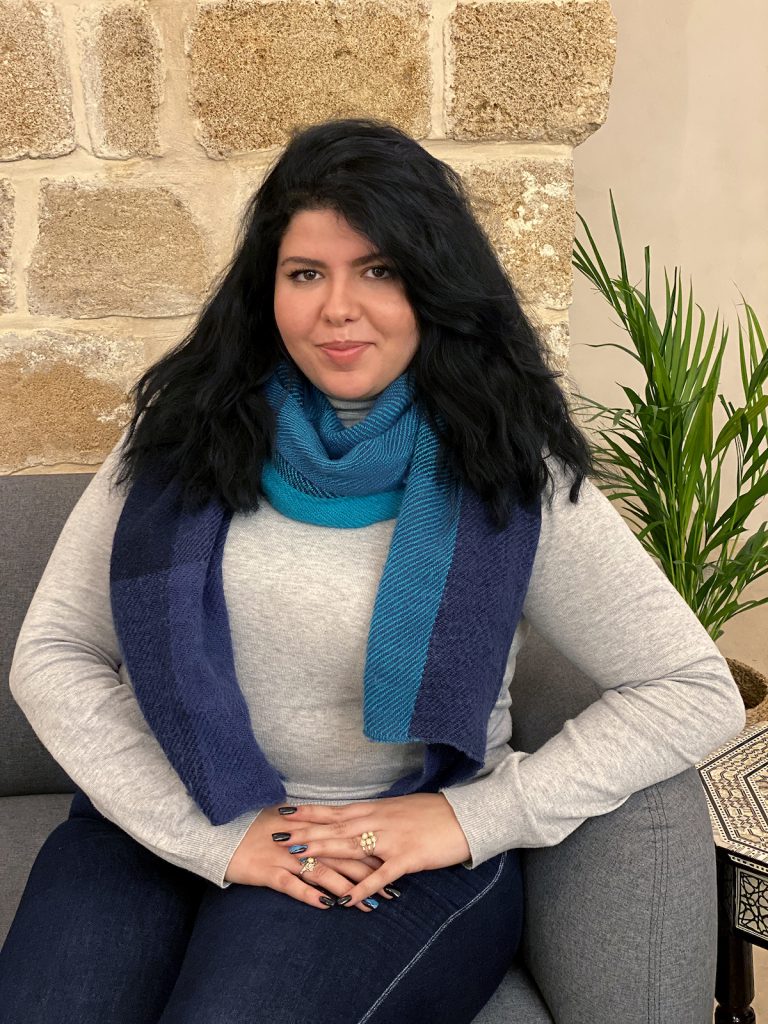 My name is Nura Kurdi and I am from Akko. I grew up running around the small alleys in the old city of Akko from the time I was 3 years old. Both of my grandmothers lived in the old city, and so was my kindergarten, so basically I spent most of my childhood discovering all the nooks and crannies of the old city, especially where to buy the best sweets!
I remember that once when I was small, I went next door to the local mini market to buy candy. As I left the store, I saw a beautiful cat and decided to run after it to see where he was going. Before I knew it, I found myself in the old port, and realized the sun was setting. The beauty of colors in the sky mesmerized me as the sun was setting. I sat on one of the boulders that lines the port and watched as the sun set slowly, slowly on the old city, with all its beauty and charms.
I completely forgot I was suppose to go back to my grandmothers house after buying the candy. As everyone knew me in the old city, she was able to find me sitting alone on that boulder, as I watched the sun set.
Akko is simply an experience all unto itself. I am so proud of Beit Elfarasha that is in a historic Ottoman building, close to the sea and the market. Beit Elfarasha allows Akko's visitors an opportunity to meet the local women and really have conversations with the people that live here in Akko. I am thrilled to be the manager of Beit Elfarasha and be here to share in my love of Akko, answer any questions anyone might have on Akko or about our workshops, and to help them discover the secrets and magic of Akko.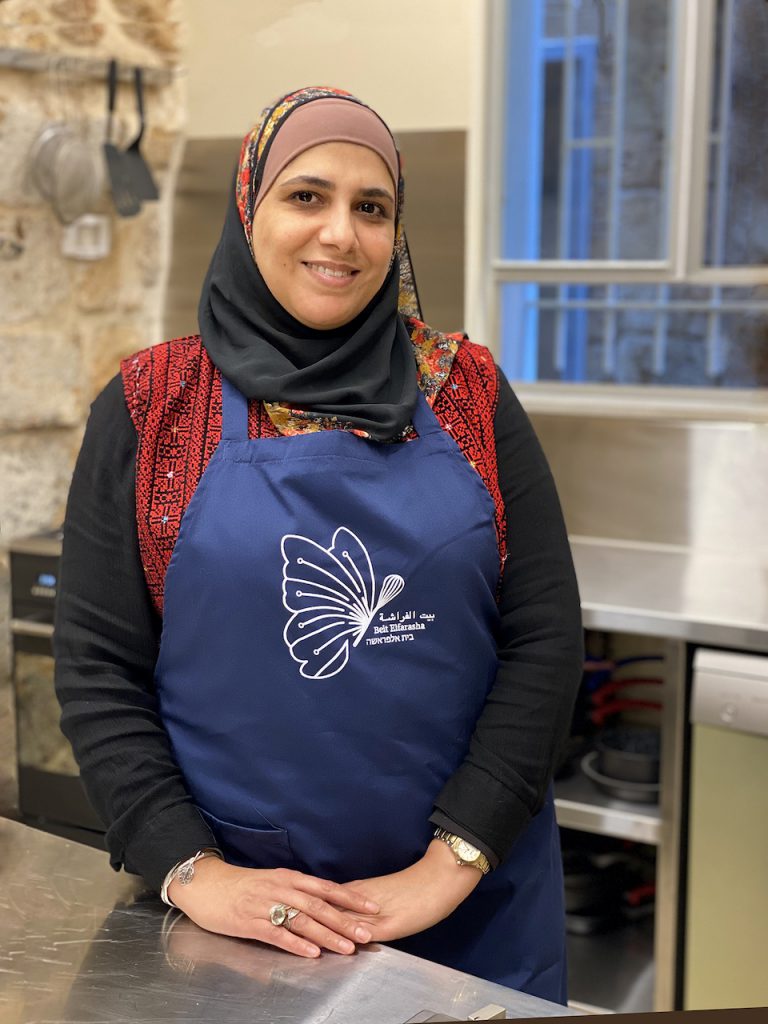 My name is Manar Kurdi, I am 45 years old and I have 3 children. I have lived in Akko my entire life. 
I had a small store selling touristy items to the tourists in the shuk (market) in the old city of Akko.  Since Corona hit and everything closed, I have been at home.  I heard that Beit Elfarasha was looking for good cooks and I thought it was a great opportunity for me, as I have always loved cooking and I also love meeting and talking to new people. 
When I was younger, I always helped my mother cook, as there were many dishes that required a lot of preparation and cooking time.  During the month of Ramadan, it is a challenge to cook for so many people; our house was always filled with family and friends.  We always try to make each meal different, from the main course, the salads and the deserts, for 30 days in a row.  It is like an intense cooking course of 30 days, every day cooking all day for the evening meal. 
To remind you, all day we are cooking for the evening meal, we are also fasting, not eating or drinking anything.  True, it is a challenge and difficult, but all the exhaustion disappears the minute I see my family and friends sitting around the table enjoying every bite from the food I cooked that day.  This is the main reason I love to cook, the joy it brings to my family, also brings me joy.