Your Authentic
Akko Experience
Created by Women ~ Inspired by Women ~ Supporting Women
Beit Elfarasha (The Butterfly House) was created with the vision of empowering local women to use their skills in the kitchen to connect with people from other cultures, through the universal love of cooking.
We have vetted and trained a group of inspirational female cooks from Akko, enabling them to teach how they make the same delicious meals for their own families – and to share their personal stories about their lives and heritage. You will not only see how these delicacies are prepared, you'll be part of the process!
We are confident that new relationships will be forged through these personal cooking workshops – and that this supportive experience will help break down invisible barriers, as new insights are gained and unique friendships are formed.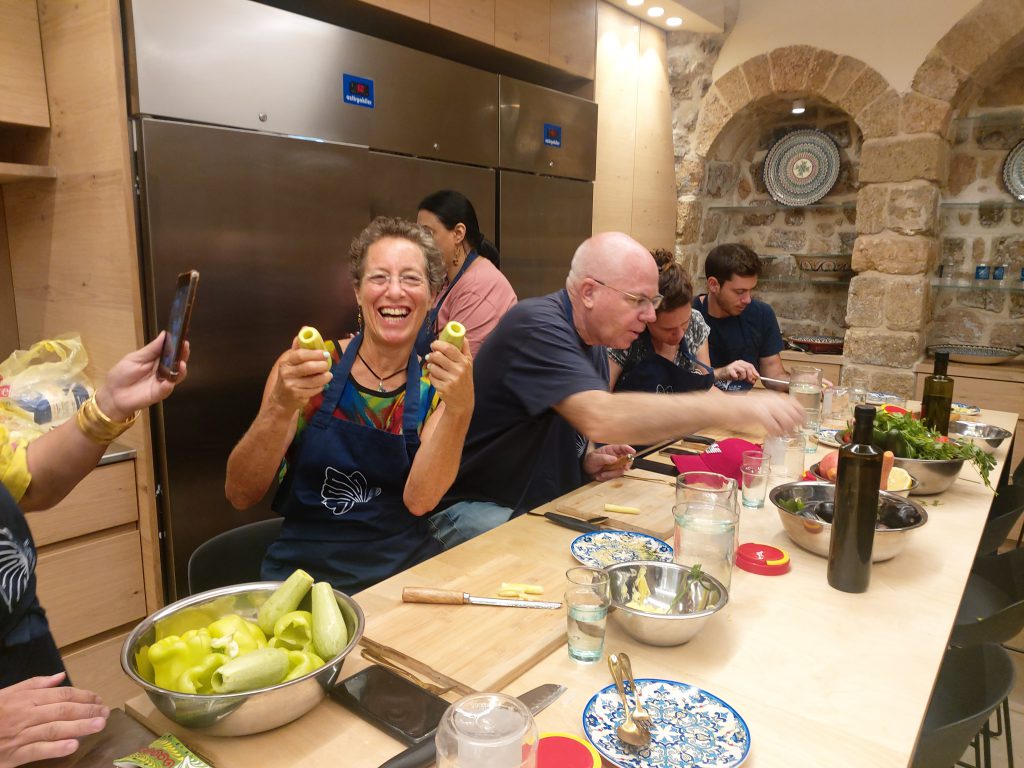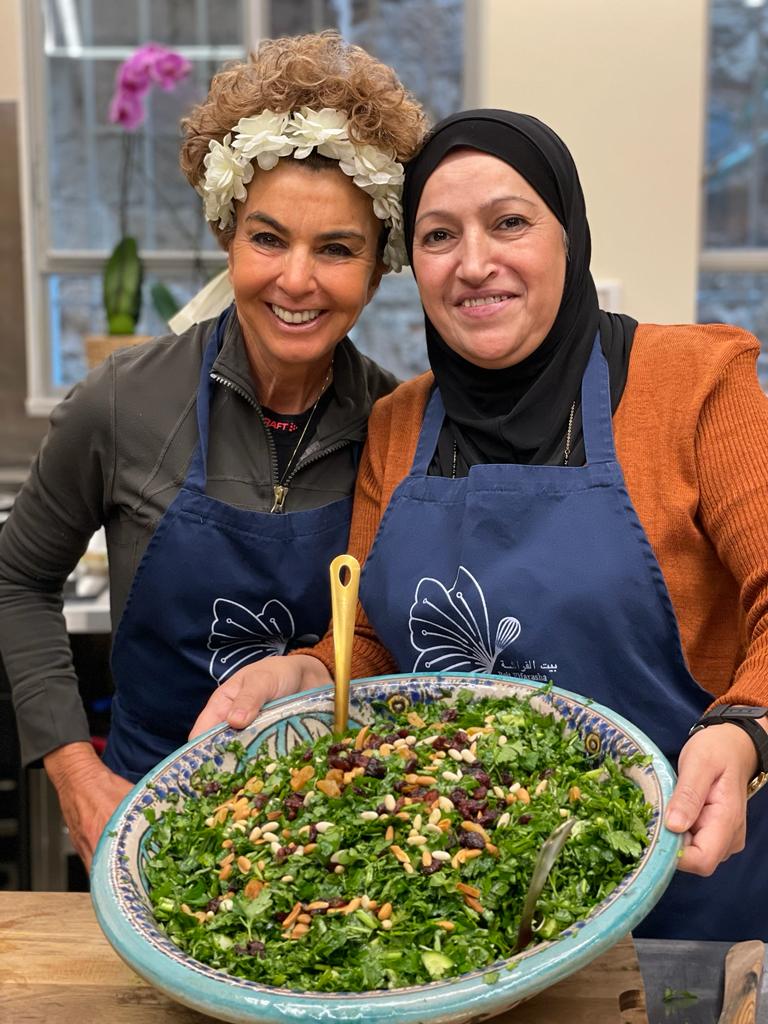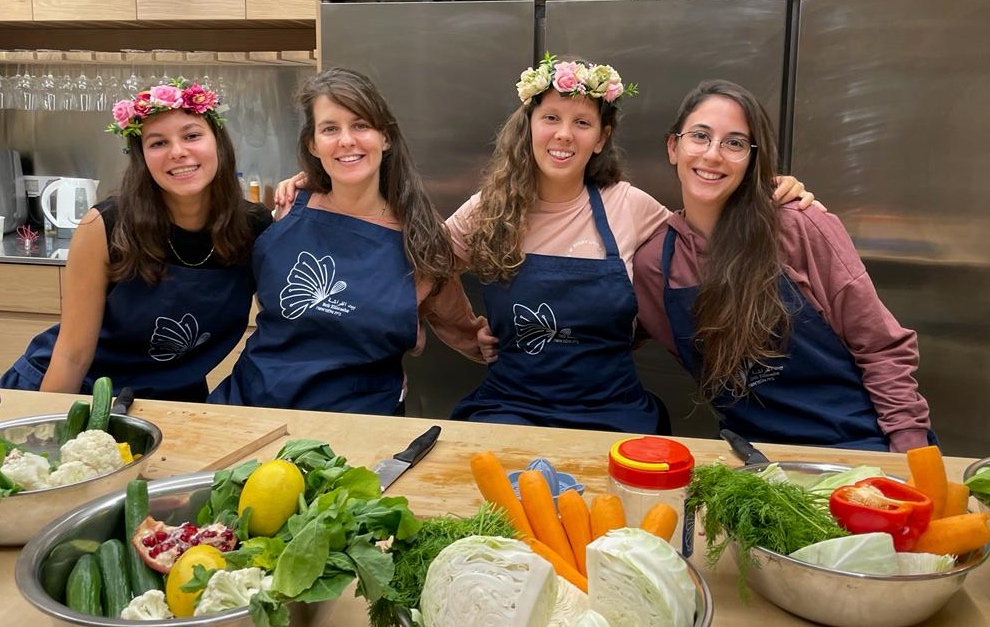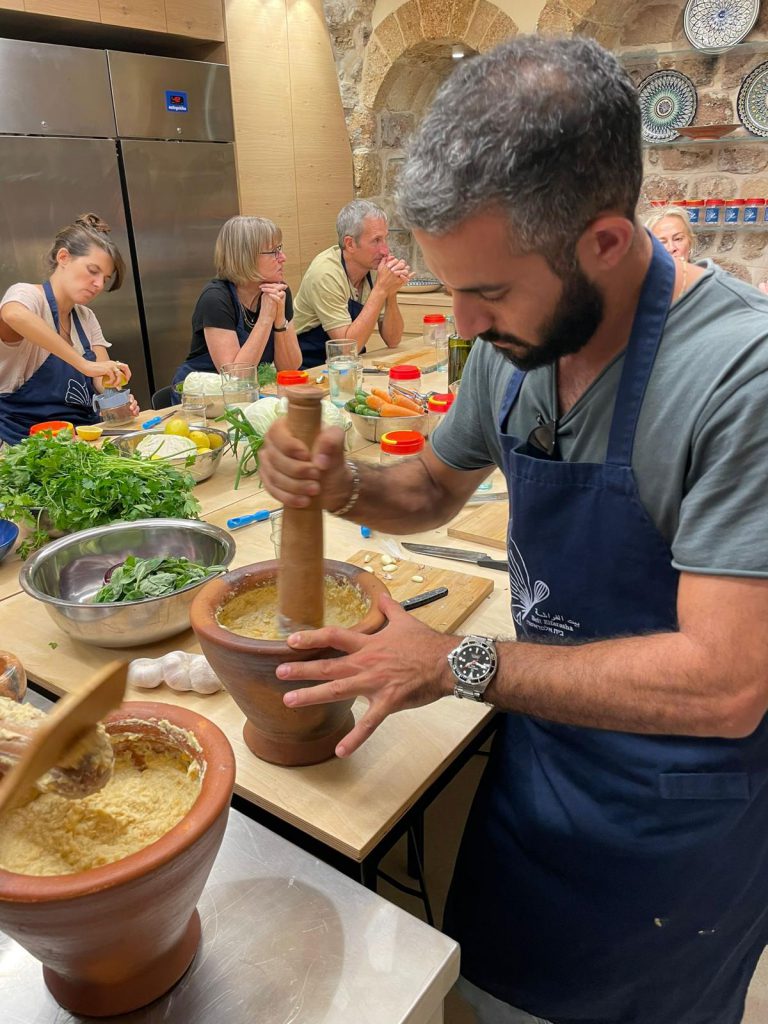 Beit Elfarasha opened in December 2020 in a newly renovated Ottoman building, which has remnants from the Crusader period. It is situated in a picturesque, authentic alley in heart of the Old City of Akko, overlooking the Mediterranean Sea – and just a minute walk from the original ancient sea wall.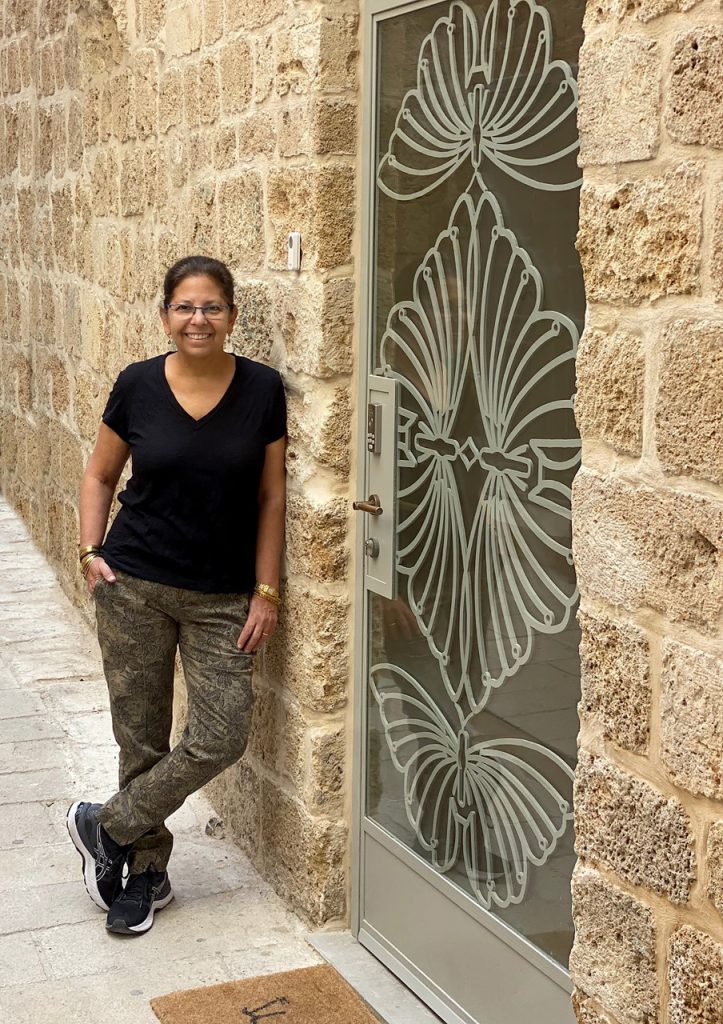 Cathy Raff, who has been involved in the Old City since 2009, has fulfilled a lifelong dream of establishing a center where local women would be able to share the love for their native cuisine with guests from Israel and abroad. Her vision was to enable direct conversations around a shared passion for food and culture, enabling visitors to be more than tourists for the day, as they interact with the people who inhabit the city, which makes it so special.

The ground floor includes a state-of-the-art kitchen where workshops are held, plus a living room for hosting cultural events. The first floor has two, spacious suites, while the top floor offers a rooftop, sea-view terrace – a place to hang out and enjoy the air and atmosphere of this ancient Mediterranean city.

This newly restored, 200+ year old building, equipped with the most modern infrastructure, combines supreme attention to detail in every suite, along with a cozy inviting sitting area in the lobby, to meet, learn and interact with the locals.  All this makes the "Beit Elfarasha Experience" a welcome addition to the many charms the City of Akko has to offer.